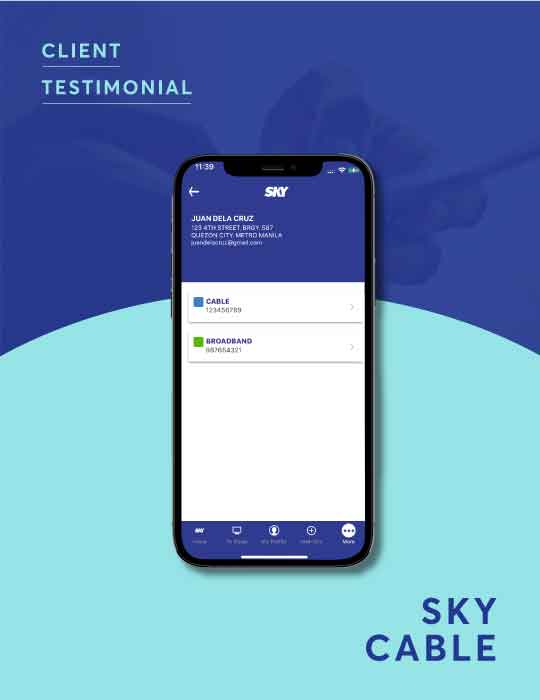 According to AppAnnie's State of Mobile 2021 report, the typical Android user spends 4 hours a day on their phone. With everyone's internet consumption changing drastically over the years, it's every business' job to adapt to changes in order to serve their customers.
SKY, one of the leading pay-TV and broadband providers in the Philippines, knew exactly what this meant. In 2015, they began discussions with Xurpas Enterprise in building a mobile app that would serve as an accessible venue for their subscribers to manage their accounts, stay updated, and opt into their other services.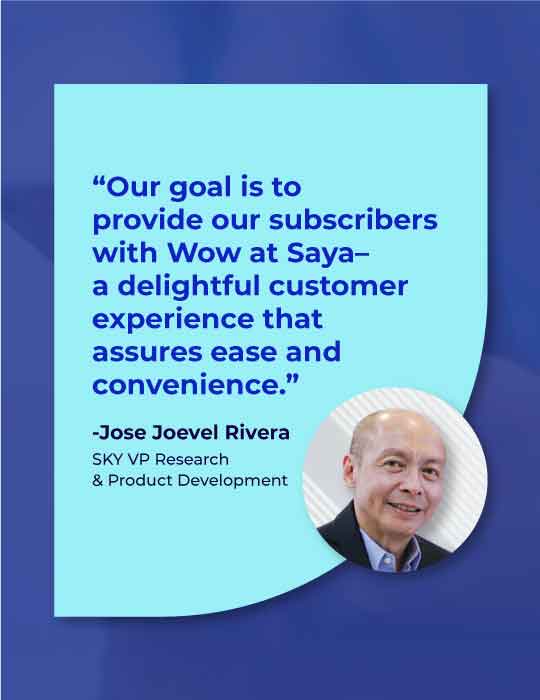 "Our goal is to provide our subscribers with Wow at Saya – a delightful customer experience that assures ease and convenience. We know that our customers have a mobile-first behavior, which is why we knew that a mobile app would be the perfect venue to serve "Wow at Saya" wherever, whenever" shares Jose Joevel Rivera, SKY VP Research and Product Development.

mySKY app offers a safe and alternative route for customers
Putting their customer's convenience and safety in mind, SKY continues to serve their clients through their 3-year-old mySKY app with an average of more than 18,000 monthly downloads.
"The pandemic still poses a risk whenever we go out. The mySKY app provides a safe alternative to going out…since it serves as another touchpoint where they can quickly inquire about their SKY service, their account status, and pay their bills," shares Rivera. "Our customers can also get updates on our product offers and promos, subscribe to value-added services, and even check our programming schedule."
Even before the pandemic, SKY has regularly implemented updates on their app to ensure a seamless user experience for their customers. Rivera shares how continuous improvement helps them keep up with their subscribers. "Our subscribers' needs evolve, so should our ways of serving them."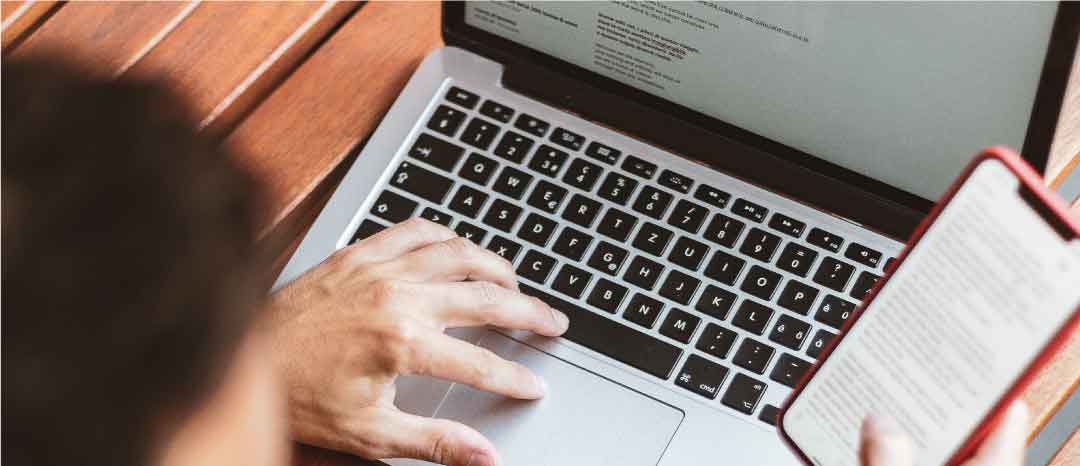 A safer work set-up for the SKY employees
Their mySKYapp has also been integral to SKY's response to the pandemic. At the height of the lockdown restrictions in 2020, they paused operations in their business centers to transition to a safer working set-up.
Rivera shares, "we relied on the app to serve as a quick, convenient, and more importantly, safe and contactless way to continue serving our customers, despite the restrictions brought about by the quarantine."
The importance of catering to mobile users
Globally, the amount of unique mobile users has grown 1.8% this year, amounting to 93 million people. (We Are Social, 2021). Additionally, Android users around the world spend more than 4 hours each day using their phones (AppAnnie, 2021) – much of them also prefer to use apps that offer a better mobile experience versus browsers.
With consumers spending more and more time on their mobile, servicing your clients digitally is now a minimum expectation. Building a mobile app for your B2C business can prove to be very strategic for your business.
Why build a mobile app for your B2C business?
1. Increase engagement with your consumers
Continually communicate with your consumers through push notifications, product ads, and update alerts through the mobile app. Planning a user experience and content that echoes your brand identity allows your app to replicate an in-store or office experience.
2. Provide customer support anytime, anywhere
Put up an FAQ page. Offer live chat and support. Allow your customers to reach you with a quick tap of a button on their phones.
3. Real-time consumer feedback allows you to recalibrate as soon as possible
A data-driven approach is always foolproof. When you get your consumer data real-time through your mobile app, you have the immediate opportunity to review what they are doing, thinking, and looking for.
Making a mobile app is complicated, but should never be hard. Look for a service partner who works by collaborating and prefers open communication.
Xurpas Enterprise, the trusted digital transformation partner
Jose Joevel Rivera shares that it was integral to look for a service provider for their mobile app because it "affords a company with outside input and expertise that may not be available in a company's organization."
Partnering with a service provider that had "track record in rolling out apps according to specifications in the time needed" as well as a team who had the capability to adapt to "changes in requirements or strategic directions" was part of the mySKY mobile app's success.
When asked why they chose to work with Xurpas Enterprise for this project, Rivera answers how..
"(they) consistently provide us with high-quality output. It has an established methodology that is effective and documentation that is comprehensive. The partners we work with easily understand our requirements and always offer relevant inputs and recommendations. They are also very flexible and will easily adapt to changes in requirements, project scope, or timeline."
Going digital is inevitable. But there can be many ways to go about it. We can help you get started. Schedule a free consultation with Xurpas Enterprise now, your trusted digital transformation partner.