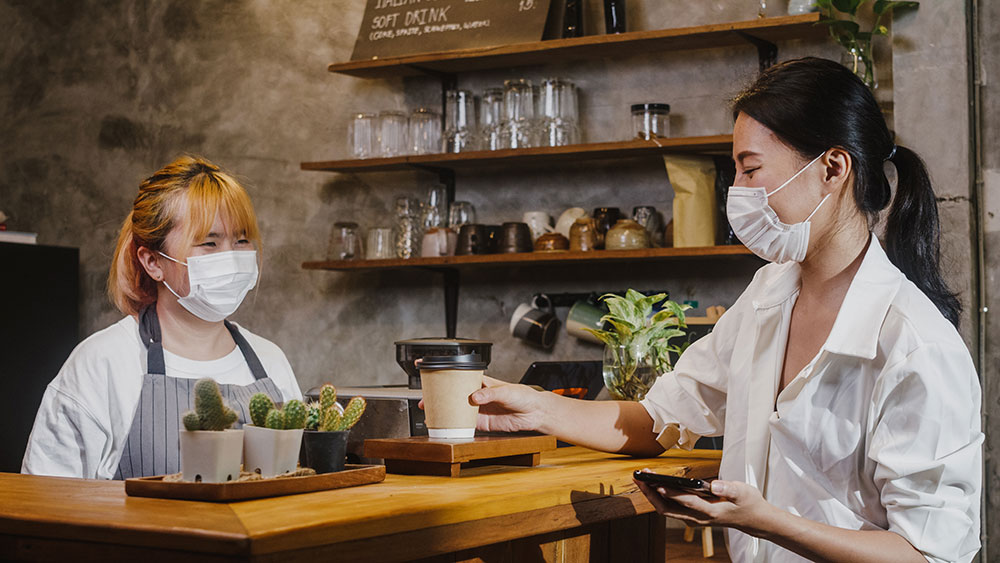 One year into the pandemic and ordering food online has skyrocketed worldwide. According to a GWI global study, the number of consumers ordering takeaway food online has increased by 16% between Q1 and Q3 2020.
However, as the restrictions ease up with more people getting vaccinated, some argue that online deliveries were only a substitute for dining in so food delivery services should expect a sharp decline in sales soon. 
However, policymakers and restaurant owners in the Philippines still continue to discuss how best to go about easing dine-in policies. What should this mean for QSR business-owners?
How digital are businesses in the foodservice industry?
Cloud kitchens that offer a delivery-only service have been a main pillar in the QSR industry globally. It's a cost-efficient alternative to starting a restaurant that requires a brick-and-mortar store which is why they are also on the rise in the Philippines.
Though some lockdown activities are expected to remain post-pandemic, like working from home and online shopping, there might be a different fate for food businesses. As people get vaccinated, so do people's interests to get back out there and participate in communal activities like going to the cinemas or in-person ordering.
Many businesses, including fast food restaurants, are responding to this by adopting digital tech solutions to elevate the in-person experience. In the Philippines, Jollibee announced their Level Up Joy Store that offers the first ever dual lane drive thru in the country that uses a food conveyor system and drive thru lane sensor systems.
McDonald's also announced their intent to automate their drive-thru experience. One of the features they aim to implement is a streamlined payment system so that the customer identification is directly linked to a mode of payment.
These integrations illustrate people's hunger for an elevated restaurant experience that also helps keep everyone's safety by socially distancing themselves. 
It shouldn't be one or the other
As restrictions ease slowly, so do people's interests to go "back to normal." Thinking of choosing just a digital-based or physical-based food business is not the wisest choice because it limits your capabilities to reach your customers.
Instead, think about digital solutions as an enhancement to brick-and-mortar locations – whether it's a new and improved website, introducing a new mobile app, or setting up your e-commerce platform. Not only does it allow you to offer an elevated experience from what your customers used to experience pre-pandemic, it will also push your business' efficiency and profitability.

Xurpas Enterprise can help you with your first step. Send an inquiry to learn more.