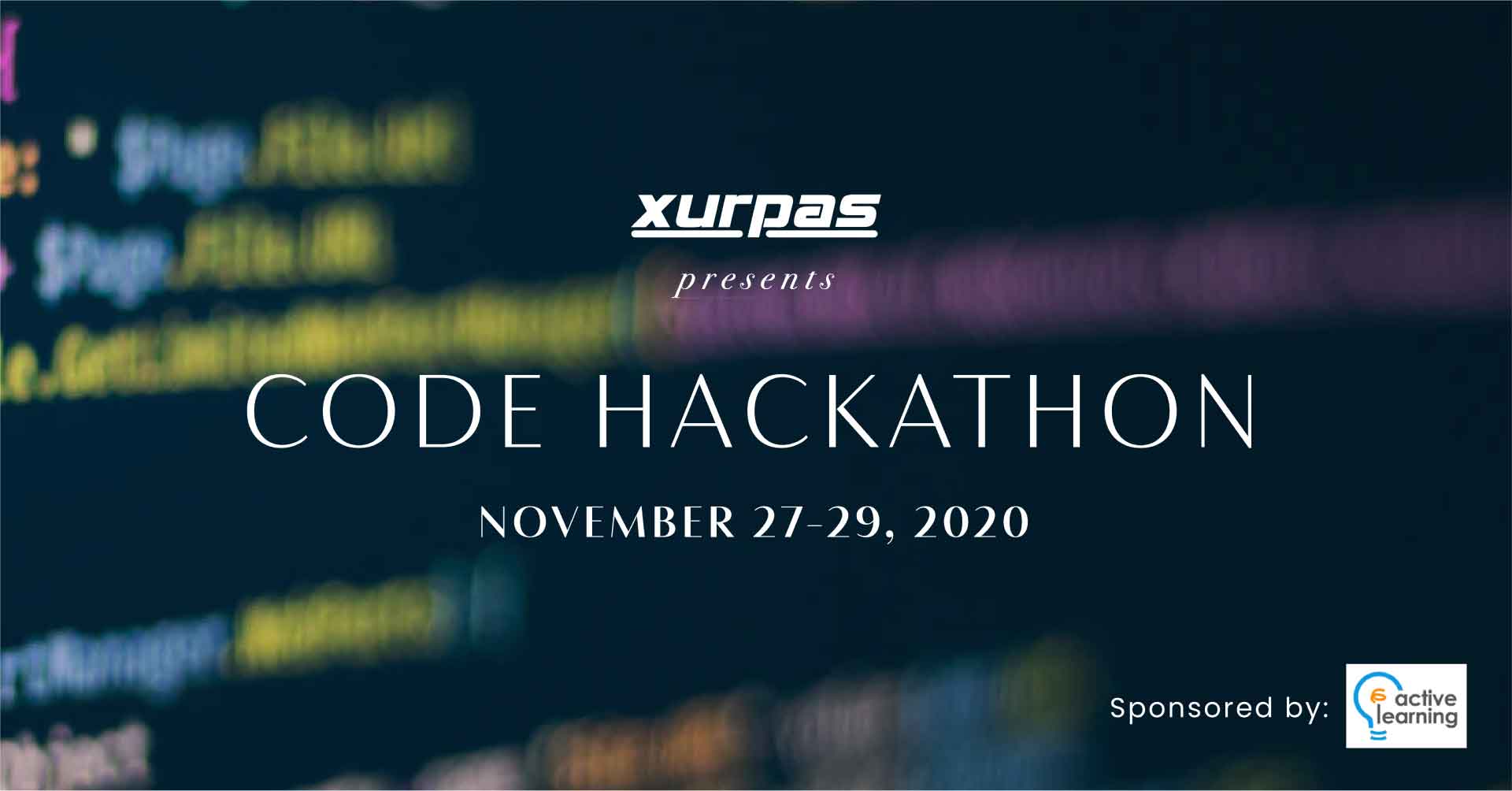 Last November 27, 2020, Xurpas Enterprise Inc. hosted its first-ever CODE HACKATHON event, with 5 teams battling to win the P10,000 cash prize and P3,000 gift certificates sponsored by ActiveLearning Inc., a leading provider of IT and project management training in the Philippines.
CODE HACKATHON was a 2-day virtual activity, where participating teams were asked to submit a working prototype of a solution that would benefit Filipinos today, based on a list of required technology stack. 2 teams ultimately presented their prototypes – Team Bluewind submitted a nationwide centralized monitoring system for Locally Stranded Individuals, while Team Decentralized Gaze presented a gadget lending platform for students struggling to buy laptops or smartphones needed for online classes.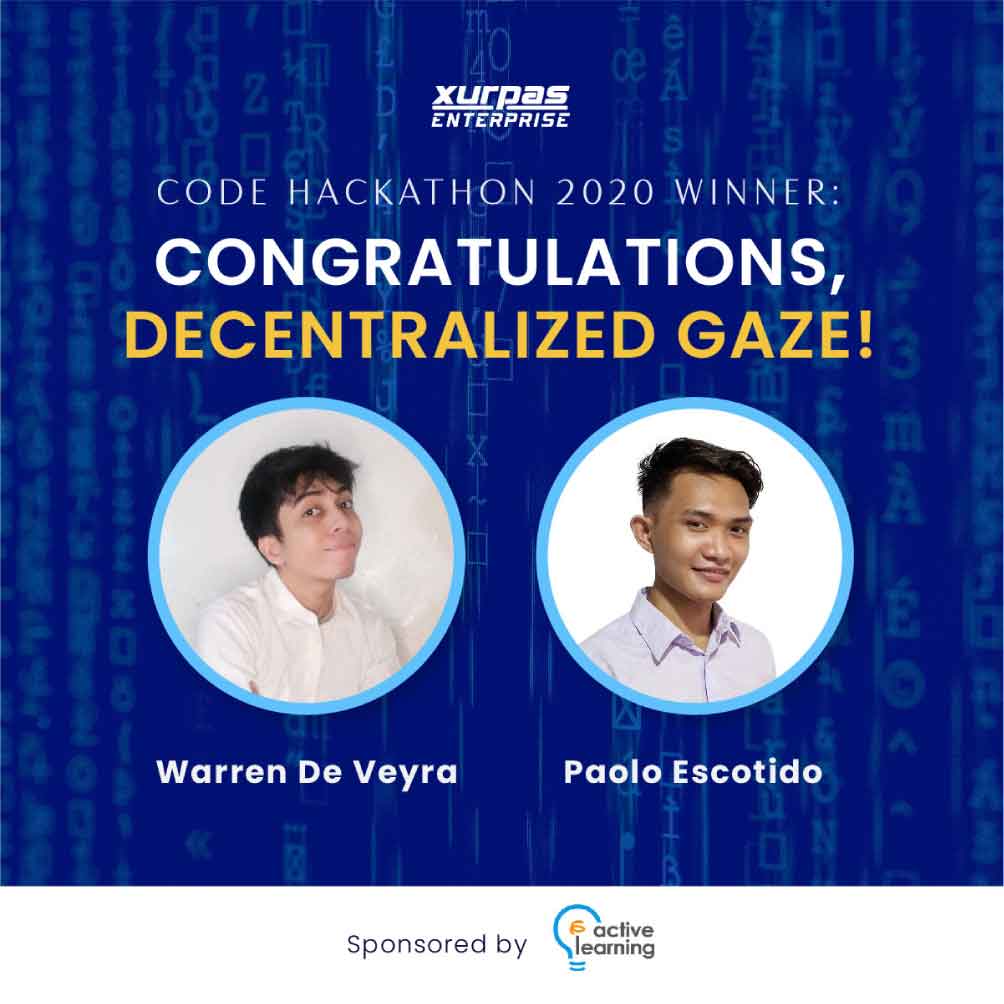 Team Decentralized Gaze was declared the winner and awarded the P10,000 cash prize. All participants were given ActiveLearning gift certificates, which can be used in any of their online courses.
Xurpas Enterprise Inc. would like to thank the participants and the organizers for making this event a success. Keep tuned in for similar event in the future!